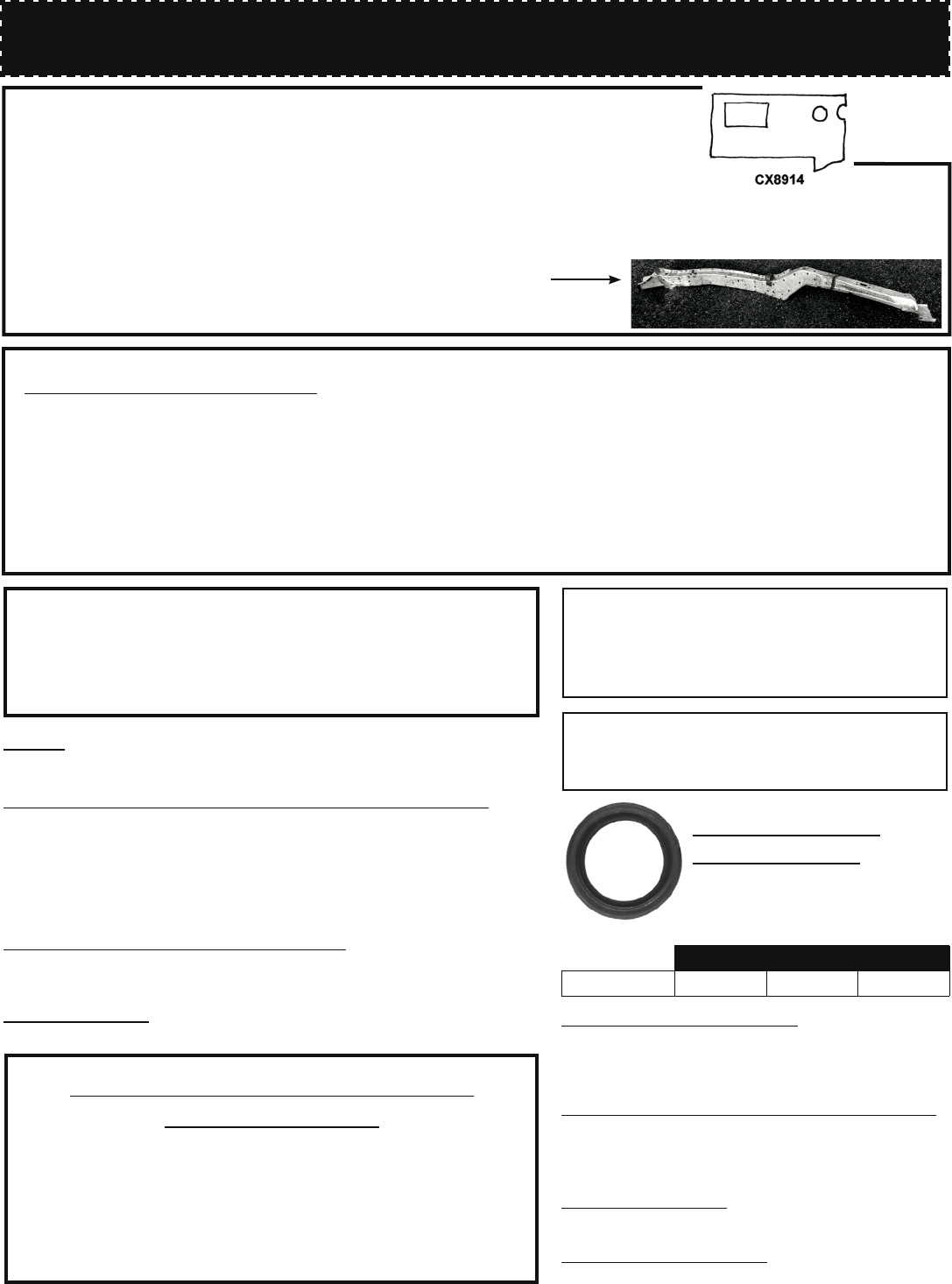 i
WARNING:
Products on this page can expose you to a chemical, which is known to the State of California to cause cancer or reproductive harm. **For more information go to www.P65Warnings.ca.gov**
Car "NOS" Body Panels – Complete or PARTIALS
These are GM steel panels but with these problems.
Save up to 50% on "NOS" body panels cut, not complete.
1960 Front Panel Top Only:
Bottom from bumper down has been cut off.
1961-64 Rear Body Panel:
2/3 right side. See sketch.
1961-64 Panel:
From seam at front of trunk floor, goes forward & up about 8-10" and across the width of the trunk.
CX8247
$59.00 10 lbs. oversize
1962-64 Front Inner Right Wheel Well:
62-64 may vary slightly for some years.
CX8011
$29.00

30 lbs. (due to size)
1964 Engine Lid:
Perfect except both front corners slightly dented and slight dent on one edge.
NOS
CX8008
$275.00

45 lbs.
65-69 Right:
SIDE RAIL from front of trunk to under the front floor. Has cage nuts the suspension attaches to.
65-69 Galvanized Battery Area:
With no nuts or brackets (it's like they never finished it).
Aftermarket Sheetmetal:
All are STEEL. Most will have some surface rust & a few minor dents.
Early Front
½ of Fender:
Goes up to trunk weatherstrip and includes cap over headlight – surface rusty.
60-64 Top of Front Fender – 2nd:
Rear half of the left front fender (like C1511, page 187); rusty, some pitting.

CX7879
60-64 Top Rear 2/3 of Front Fender:
Replacement patch panel that stops about 15" from front (similar to sketch at top of catalog pg. 188)
Right

CX1015

$14.00

8 lbs.
Left
(includes gas filler)

CX1014

$14.00

8 lbs.
60-64 Front Fender Panel:
Like C1507, page 187; RUSTY.
Left
CX7712
$59.00

81 lbs. (due to size)
Suspension Bargains:
These are parts we sold before our
current line of suspension parts. They are mostly TRW or Moog parts.
60-64 Car Outer Tie Rod
(Moog-only 1)
CX8615
$19.00

1 lb.
60-64 Car Idler Arm
(with 2 grease fitting)
60-64 Car Idler Arm
(similar to NOS – no grease fitting)
CX7177
$35.00

3 lbs.
TRW Forged Pistons – No Rings!
These are the original ones from back when pistons were "full
size" and they really looked forged. Sold set of 6 pistons. Per
fect
condition; still in original boxes.
Standard
CX8708
$295.00

12 lbs.
Piston Ring Sale
– Sold Set of 6
Some of these haven't been available for years. All 1 lb./set.
1960 Sealed Power Chrome Std
CX8633
$35.00
Jacks:
These were made during the 70's & were nearly identical to the original Corvair
Crankshaft Seal
(Bell Housing)
New but the "simple" aftermarket style. Not
as "complex" as the original GM style we
sell. Some people like this one because it
fits slightly tighter into a worn groove on a used gear.
Double lip seal
each

2-5

6 or more
61-64 Heater Fan Switch
NOTE: This is exact for
61-64 Cars & 61-65 FC except
the end
that holds the knob on is a little small. Use epoxy to attach.
Original Heater Hose Outlet Steel Cover
Covers opening where 4" heater hose attaches to engines.
Also fit Cord.
Right Side
(62-66 Turbo only)
C12296
Total Seal Chrome Ring Sets: 1964-69
These sets were never listed in the catalog but we have a few sets – all other total seal
rings sets are now discontinued.
1961-64 Front Heater Outlet "Doors"
Fits coupes and 4 doors. Aftermarket, round opening, turn to close off heat.
Set of 2 (left & right)
AC Oil Filters
(1 lb. ea.)
Red & blue – 2nds
(scratches, dusty)
CX3163
$6.80 2+ $5.95
REPRO WIRE WHEEL PARTS
if you have some of our repro wire wheels you may want to consider some of these
remaining parts. DO NOT FIT ORIGINAL.
(1) Wire wheel: New, but chrome peeled off center hub
(piece about 1" x 2"), wheel only.
CX8913
$99
(1) Set of 2 LF & 2 RT 5 lug adaptors
CX9028
$275 20 lbs.
4 lug wheel adaptor – right side
C12556
$75 7 lbs.
(1) Single right side, 5 lug adaptor
C12556L
$75 5 lbs.
All items on
DWG
pages will be on sale starting on these dates, if not already sold.
Prices on the website & when ordered from us will reflect the discounted prices.
June 1-30 =
10% off

/
July 1-31 =
15% off

/
Aug 1-31 =
20% off

/
Sept 1-30 =
25% off

/
Oct 1-Nov 30 =
30% off
25
CX7130R
WEBER PARTS
Service Manual
C6120

$29.00 NOW $19.00 8 oz.
VW Pressure Plate
–

2400 lb.
'71 or later
C8738L
$39.00
9 lbs.