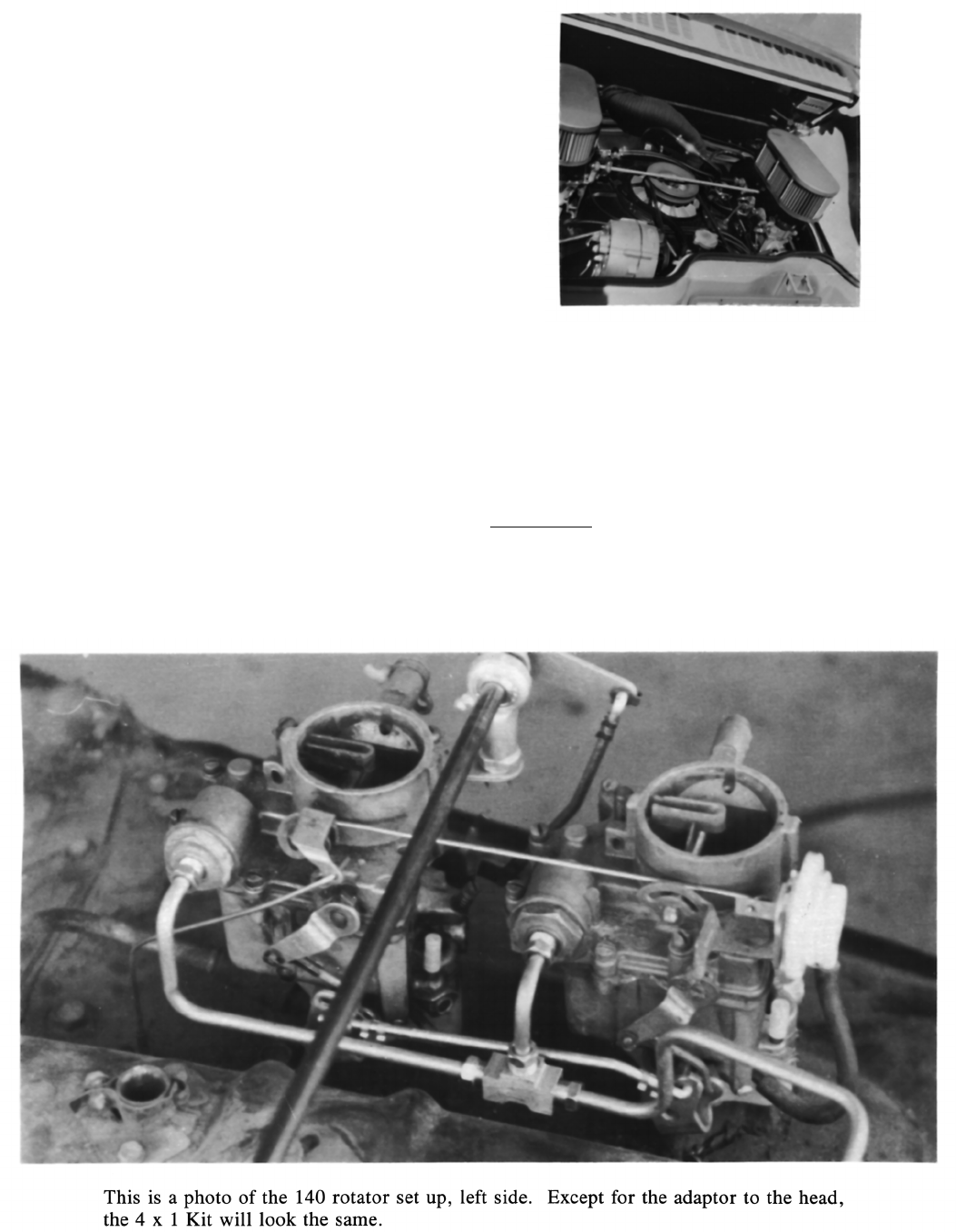 i
WARNING:
Products on this page can expose you to a chemical, which is known to the St

ate of California to cause cancer or reproductive harm. **For more information go to www.P65Warnings.ca.gov**
63A
140 CARB LINKAGE & ROTATORS
For those of you who have wished for an im proved Linkage
Kit that would stay synchron ized and improve the low and
mid throttle response, this Carb Kit is for you.
The rotators turn the carbs 90° which eliminates carb
ooding and starving in hard cornering.
The progressive Linkage is very positive and well
constructed to stay adjusted. Linkage ratio is designed
to gradually open the secondary carbs after 25% throttle
opening on the primary carbs. Testing indicates this to be
the ideal ratio for best throttle response and driveability.
All highway driving is within the limits of primary carbs,
with the linkage opening the secondaries at a rate
that improves the air ow balance to all cylinders. This
improves low and mid throttle response. These features
are also helpful on automatics.
This kit requires the use of 4 primary type carbs so you will
need to get replacements for the 2 original secondaries
on your 140.
Should you want to use carb base insulators, which we
do recommend, order 4 insulators (C506) and 4 more
C506HT base gaskets.
See page 56.
Comes with very detailed instructions and a neat fuel feed
system as well as parts to allow the original choke coils to
operate the carb chokes.
See photos
this page and page 63
. You must use the air
cleaner sets listed on
page 62
for
OTTO Rotator Kit
.
Kit includes:
4 carb rotators, all linkage pieces, fuel lines,
carb base gaskets, carb studs, instructions.