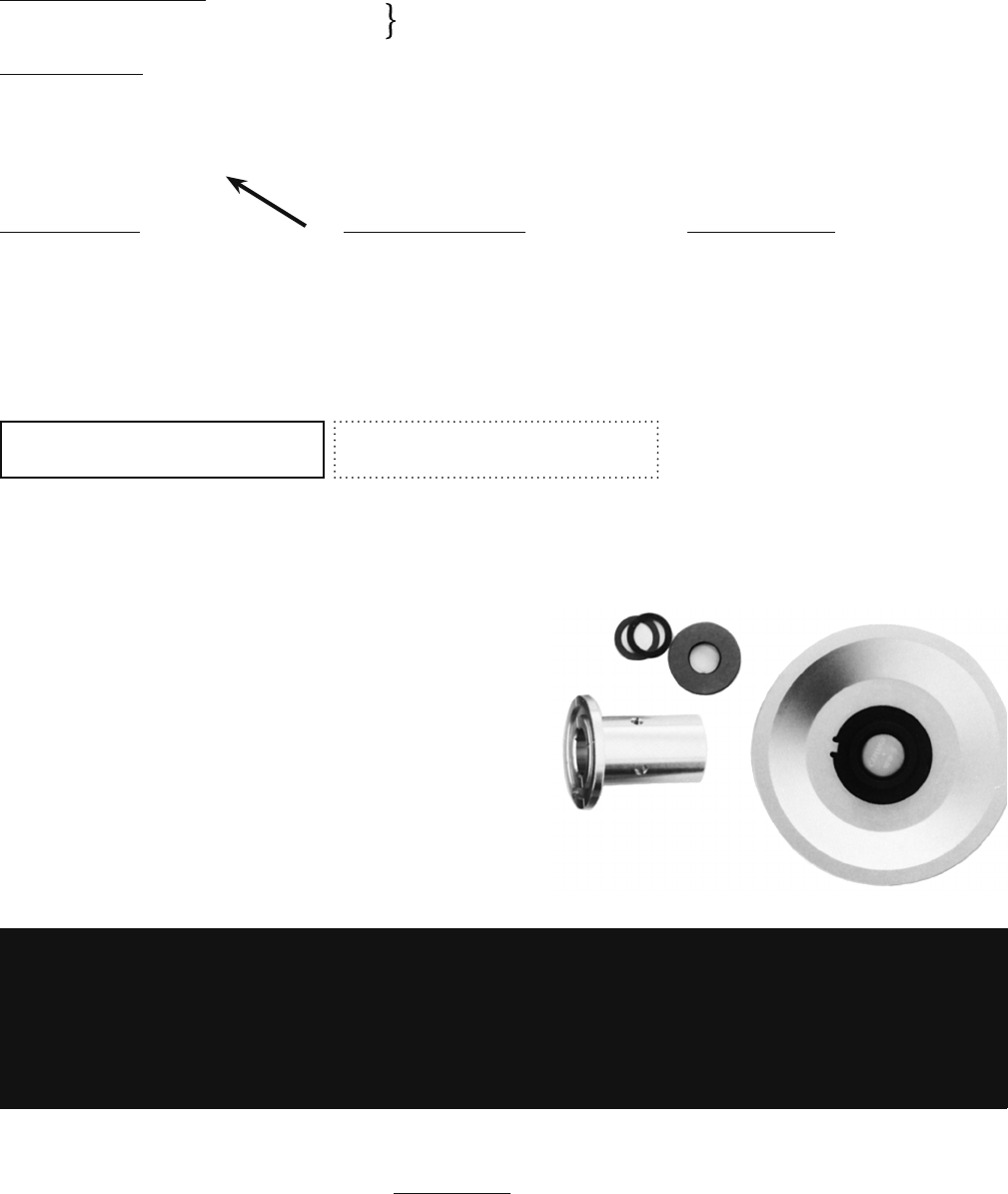 i
WARNING:
Products on this page can expose you to a chemical, which is known to the St

ate of California to cause cancer or reproductive harm. **For more information go to www.P65Warnings.ca.gov**
45
C. Turbo Rebuild Service –
Clark's is Rebuilding Turbos
Don't trust your Turbo or Turbo carburetor to a place that "thinks" they can do it. CLARK'S has been rebuilding Turbos since 1975. Estimates below are approximate due to the
range of conditions we find. A Turbo must be completely disassembled to be sure what is needed. Also see page 397.
If you want your Turbo (and/or Turbo carb) rebuilt, please ship it to us prepaid and well packed along with $40.00. We will disassemble it and send you back a check list of what
we found and an exact (to the penny) rebuild price. You may then accept it ($40.00 applies towards total) and send the money or change your mind and we will keep the $40.00
to cover the labor and cost to ship your unit back (see below for description of what is done). Unit will usually be rebuilt within 5 days of your approval.
PLEASE PACK YOUR TURBO WELL AND INCLUDE YOUR EXHAUST HOUSING.
ROUGH ESTIMATES FOR TURBO
(assumlng major parts are good)
"POOR MAN'S RESEAL"
C8018
TURBO CARBURETOR:
We can supply few linkage parts. (See below for description of what is done.) Prices In Price List are averages.
COMPLE
TE REBUILD and painted black
C8020
COMPLE
TE REBUILD and no paint
C8021
Please REMOVE the GAS!!!
If you are shipping carbs. to us you

MUST REMOVE

the top and pour out any gas, then leave top off for several hours for evaporation. Put the
carb. in a plastic bag if possible (otherwise you are violating shipping regulations).
What's Included?
Turbo Parts
Prices given are approximate
POOR MAN'S RESEAL
1. Turbo is fully disassembled, inspected, cleaned,
parts are glass beaded when necessary and exhaust
2. Shimming is checked and corrected if necessary.
3. All seals and gaskets are replaced
except
for carbon
4. Turbo is reassembled.
5. Turbo is tested.
6. Turbo packed and shipped back to you within 5 days
of receipt of your money.
NOTE:
We

DO NOT SUGGEST

a Poor Man's Reseal and
will NOT guarantee that the carbon seal will NOT leak.
COMPLETE TURBO REBUILD
1. Includes ever
ything in "POOR MAN'S RESEAL".
2. Includes new Turbo bearing.
3. lncludes new carbon seal unit.
4. ROAD TESTED: We
suggest
you send your carb.
too. If you don't want it rebuilt, attach a note but
we'll road test YOUR rebuilt Turbo with YOUR carb. at
NO extra charge. If there should be a problem, we'll

If your turbo already takes the replaceable carbon
seal, the rebuild will cost less.
TURBO CARB REBUILD
1. Carburetor is disassembled.
2. Carburetor is cleaned.
3. Carburetor is painted black like original (chrome
parts masked or removed first).
4. All gaskets and accelerator pump are replaced (we
also can substitute the steel inlet valves).
5. Carburetor throttle shaft is peened over if necessary.
6. Carburetor is reassembled to our specifications.
7. Carburetor is
Road Tested

.
8. Parts other than gaskets and accelerator pump are
extra and will be
included
on rebuild check list that
will be sent back to you first.

Also see REBUILT CARBS. PG 48
D. RAJAY CARTRIDGES
–All Discontinued–
Around 2008, the company that supplied the turbo parts was bought out and disappeared overnight.
Since then, Clark's has been able to reproduce all of the necessar
y par
ts for your turbo.
See pages 43–44 for the items below & more.
Turbo Bearing
Shaft Spacer
Turbo Seal Unlt
Turbo Carbon Seal
Mating Washer
Locklng Nut
Seal Ring & Plastic Suppressor Ring
WE BUY OLD TURBOS & TURBO CARBS.
PRICE PAID VARIES GREATLY DEPENDING ON CONDITION.
— Please Have Part Numbers on Phone Orders —
Hi Perf. Parts:
Also see pages 27, 27C, 29–31
Technical:
See pages 385–409