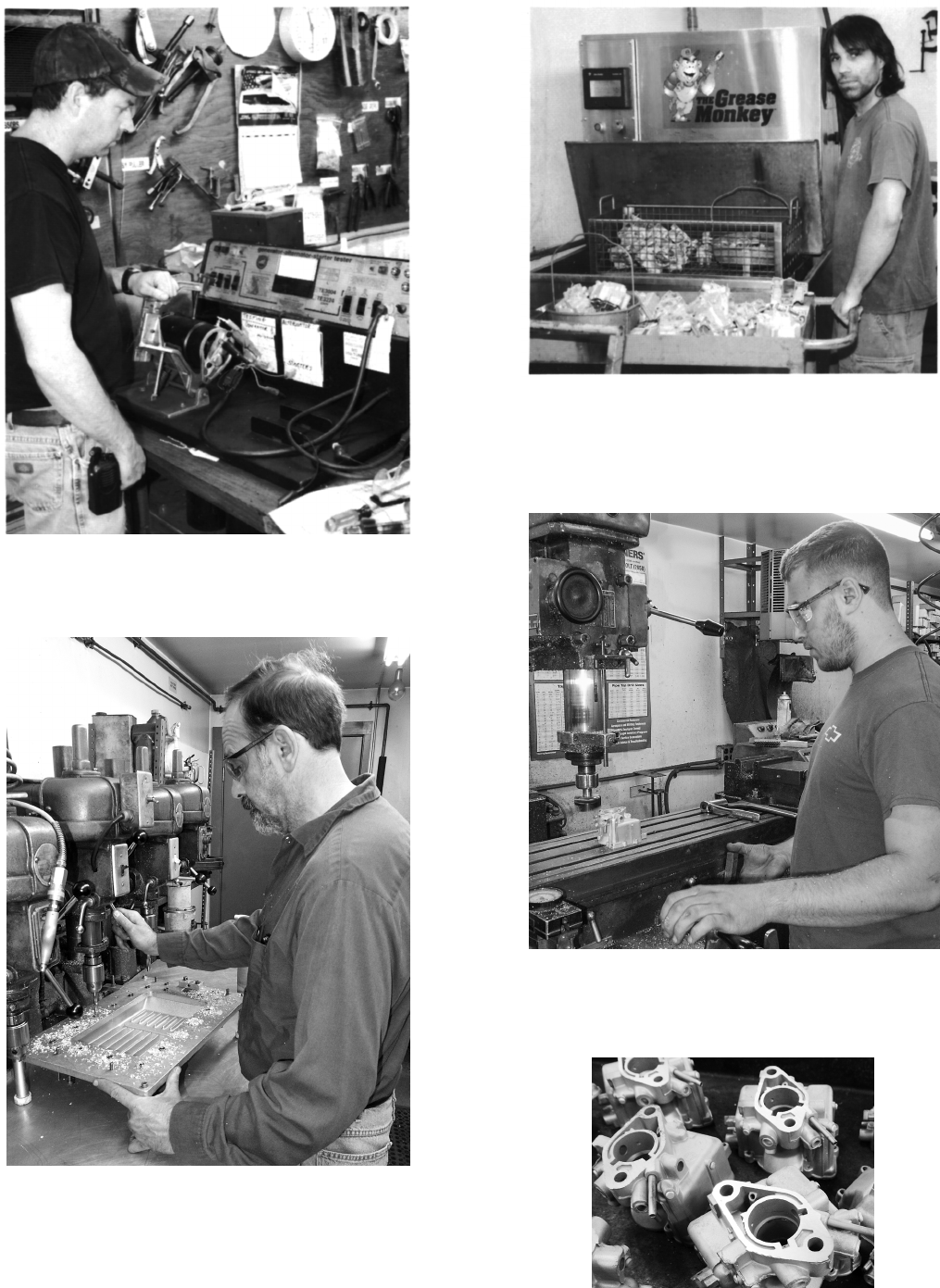 419
Building #3
is where we do our rebuilding and manufacturing.
These photos will show you some of the equipment in this building
Jay
gets ready to use our
ULTRASONIC parts
cleaner
uses aluminum specic chemicals heated
to 180 degrees. Parts are agitated up, down and
"scrubbed" by ultrasonic vibrations, giving us
perfectly clean carbs, PG Trans. parts, heads and
other aluminum parts.
John
is load testing a generator. We rebuild and test
all our starters, generators and alternators.
WE WANT IT RIGHT!
Kurt
started with us in 1986 and has done just
about every job in the shop as well as rebuilding
100's of turbo & turbo carbs and answering tech
?s. Here he's using a jig plate to drill holes in an
aluminum oil pan.
Liam
rebuilds about 500 Corvair carbs per year. He
mills the bottoms of each carb so they are as at as
when they were new, just one of the many steps to
make our rebuilt carbs as good as possible.