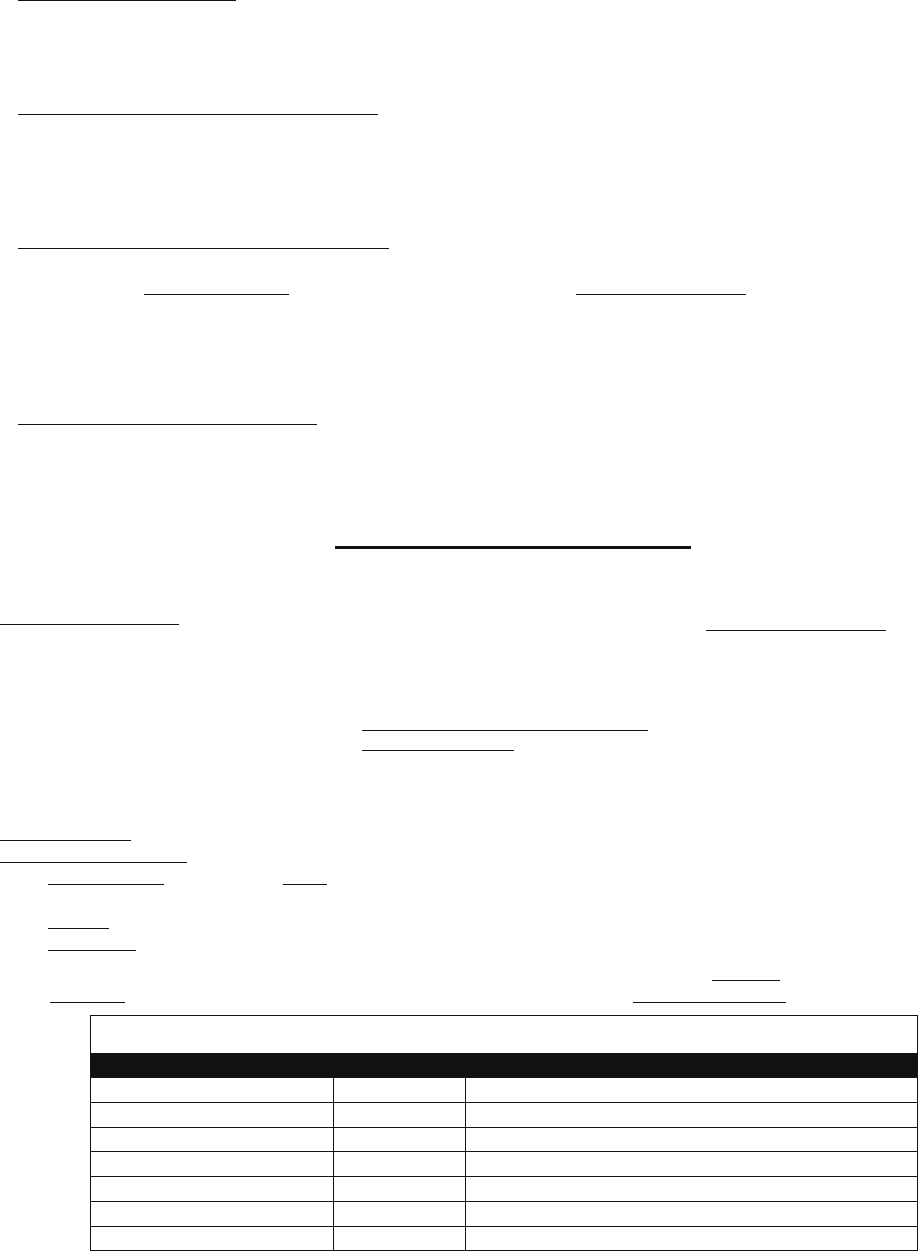 408
TECHNICAL SECTION
PINPOINTING FUEL GAUGE TROUBLES
Hopefully these will help you trace down these problems.
ERRATIC FUEL GAUGE READINGS – Inspect all circuit wiring for damage to insulation and conductor, also carefully check to assure good electrical
connections are provided at the following locations:
1. Ground connections at dash unit mounting.
4. Ground connection from tank unit to body.
2. Harness connector to dash unit.
5. Feed wire connection at tank unit.
3. Body harness connector to chassis harness.
GAUGE ALWAYS READS FULL (With Ignition Switch On)
1. Check for proper electrical connections at the dash unit, the body harness connector to chassis harness
connector or tank unit connector.
2. Check the ground wire from tank unit to body (attach sender unit ground wire to the main frame rail behind the tank).
3. Connect a spare tank unit to the tank feed wire and the ground lead. Raise and lower float, observing dash unit.
If dash unit follows arm movement, replace tank unit.
GAUGE ALWAYS READS EMPTY (With Ignition Switch On)
Disconnect tank unit feed wire and do not allow wire terminal to ground. Dash unit should now read full.
GAUGE READS EMPTY
GAUGE NOW READS FULL
1. Remotely connect a spare dash unit into the dash unit
1. Connect a spare tank unit to tank feed wire and the ground
harness connector and provide ground for unit. If full
lead.
reading shown, dash unit shorted. Replace.
2.
Raise and lower float while observing dash unit. If dash unit
2.
If still reads empty, short in harness between tank
follows float movement, replace tank unit.
GAUGE NEEDLE NEVER REACHES FULL MARK
Disconnect feed wire to tank unit and connect the wire to ground thru a variabl e resistor in shop test equipment or thru a spare tank unit. The
dash unit should read full when resistance is increased to equivalent to fully raised float on tank unit. If the above check shows the dash unit to be
operating properly, then the trouble is either that the tank unit rheostat is shorter or the float is binding or arm is bent.
What's it Worth?
I'm not going to give you exact figures. This is "impossible". It varies on exact condition of your car, your location, time of year, who you find to buy it,
etc. (See Price Guide below). I'm going to give you the situation as I see it.
MOST DESIRABLE MODELS (in approximate order)
1.
1969 Monza Convertible
2.
1964 Spyder Convertible
3.
1966 Turbo Convertible
4.
1965-66 Corsa Convertible
5.
1962-63 Spyder Convertible
10.
1962-68 Monza Convertible
"Specialty" – Desirability Depends Strongly
on personal preference
1960 Monza
1961-62 Lakewood & Monza Wagons
Loadside & Rampsides & Greenbriers
MOST DESIRABLE OPTIONS (in no order)
Air Conditioning
AM/FM Radio
Bumper Guards
Tinted Glass
4-Speed Transmission
Power Convertible top
Wood Steering Wheel
Telescopic Steering Wheel
Fast Ratio Steering
140 Engine
110 Engine
"LEAST DESIRABLE" – 500 & 700 Models (I foresee these being rare someday because "no one" is saving them).
''WHAT'S MOST IMPORTANT" – (Even a 1969 Convertible isn't worth anything if it's 50% rust).
1.
BODY CONDITION – Be serious and honest – no rust means NO RUST! Don't try to kid yourself or someone else. Take a good 10 minutes just
2.
INTERIOR – To get perfect original is hard, but we now have excellent reproductions.
3.
MECHANICAL – As long as we can still get parts this is generally least important.
SO WHAT'S IT WORTH?
The best way to find out is to see what is being asked in "CORSA" or old car books. "Old Cars" publishes a section on the Corvair
in their Price Guide. Available at news stands (6 issues per year) or go to the website to order – www.oldcarsreport.com
Steering Box Identification
APPLICATION
TYPE OF BOX
LENGTH OF SHAFT OUT OF BOX (approx.)
1960-63 CARS
aluminum

1 1/4"
1965 CARS (MOST) (
exc.
Tel.)
cast iron
47 1/2"
1965 CARS (LATE) (
including
Tel.)
cast iron
15 1/2"
1965 CARS (EARLY) TELESCOPIC
cast iron
14 1/2"
1966 CARS (
including
Tel.)
cast iron
15 1/2"
1967-69 CARS (
including
Tel.)
cast iron
1 1/2"
Quick Ratio Boxes –
These will appear the same as indicated above for the appropriate year

BUT

while the regular box has about
5 1/4 turns – lock to lock (with the steering arms
NOT
attached). The quick ratio is about 3 3/4 turns. From the factory this was matched with special
steering arms to decrease the total turns to about 3 1/4.
1961-65 FC –
These are a massive cast iron box with a shaft sticking out of the box approx. 27".