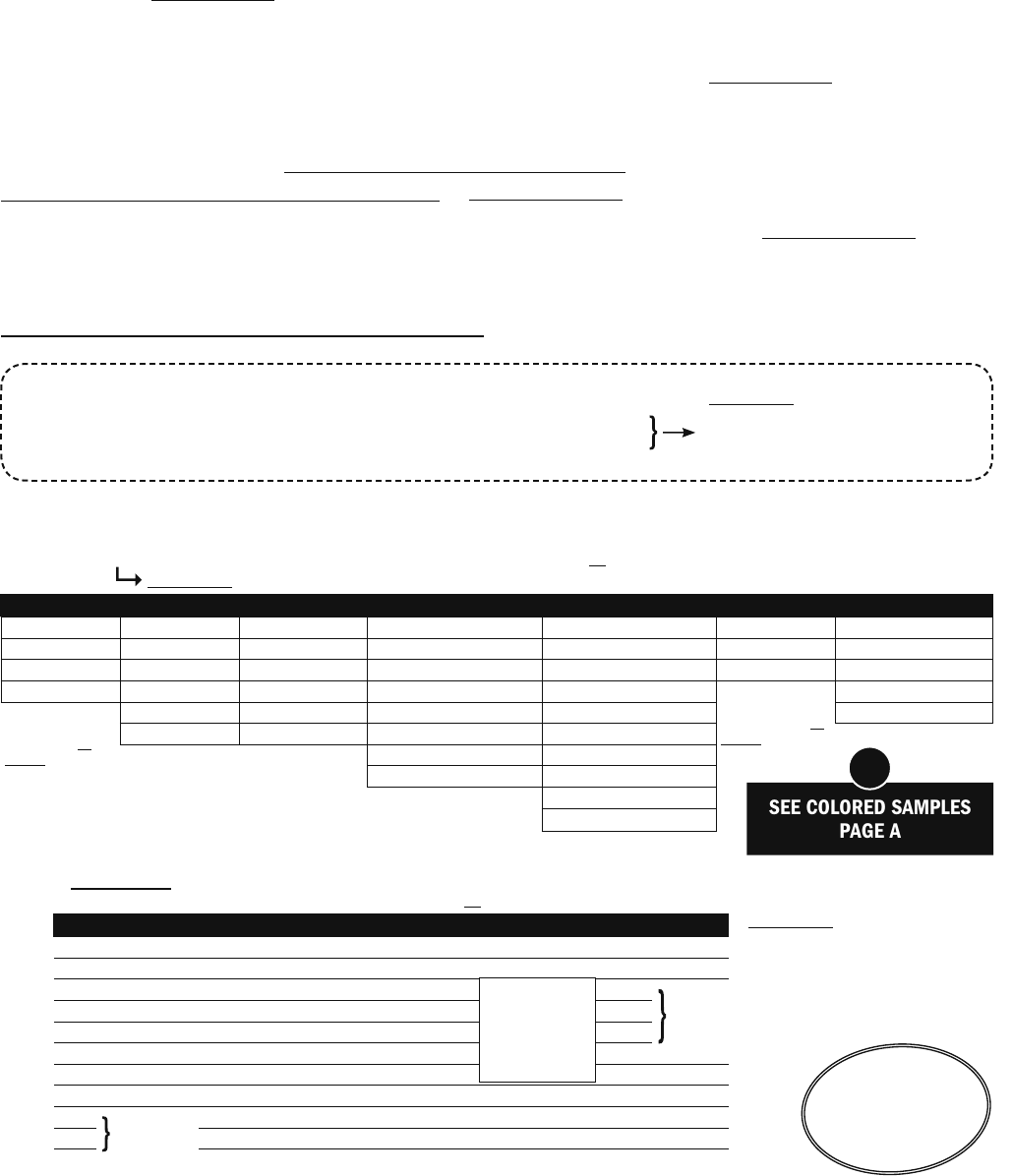 i
WARNING:
Products on this page can expose you to a chemical, which is known to the St

ate of California to cause cancer or reproductive harm. **For more information go to www.P65Warnings.ca.gov**
264
REPRODUCTION UPHOLSTERY
ACCURATE –
Over 90% of all our Monza upholstery pieces are die cut for assured accuracy. Original quality vinyl, colors, grain, binding, listing, types of
stitching, and quality pleating done right here. All binding, listings, and
"hidden"
material are exact and
MADE LIKE THE ORIGINAL
. We have worked on these
for many years to ensure that you will get the best seats available at
ANY PRICE
.
Since 1982.
FIT –
Cal, Sr. made all our patterns from original seats and installed each finished upholstery. The finished seats were inspected and slight changes made
if necessary. Some of these photos are even of his first trial seats.
MATCHING COLORS –
We have a vinyl company reproduce

exact

replacement vinyl for us in nearly all the original colors. This allows us to supply
the matching
"accessories"
for your interior: arm rest covers, sunvisors, door panels, top boots, headliners and you can be sure all colors will match.
SEE PAGE A FOR COLOR SAMPLES.
IN STOCK –
UPHOLSTERY Orders –

Normally

take 2-4 days! (April–July & Dec. PLEASE ALLOW UP TO 12 DAYS

)
We
WILL NOT

RUSH THE QUALITY OF YOUR SET!
INSTALLATION –
Requires complete removal of your old upholstery. Our kits fit on exactly the same. Although the best results are usually by Professionals,
most of our customers do it themselves and with our detailed instructions have excellent results. Tools and installation items
SEE PAGES 265A-267
. You must
transfer your trim buttons and trim strips.
NEW FOAM
"buns"
are suggested.

SEE PAGE 267.
JUST INSTRUCTIONS – C6954
2 oz.
PRICING –
We are a Corvair supplier and want to keep Corvairs on the road. These prices are at the lowest possible level and still produce the very best original
CUSTOM COLORS –
For a color

NOT

stock for your year – ADD 20% and indicate on your order. We can also mix piping (beading) colors,
or use 2 colors of vinyl.
ORDERS MUST BE PREPAID AND ARE NOT RETURNABLE.
UPHOLSTERY WARRANTY 2 YEARS –
CLARK'S CORVAIR PARTS® warrants its seat upholstery against defects in all materials,
stitching, and workmanship for 2 years from the date of purchase. During this period, we will replace or repair (our option) any such defects. The only exclusions
from this warranty are problems or defects caused by accident, vandalism, abuse, alterations, or soiling. At no time will CLARK'S CORVAIR PARTS® be liable
for more than the purchase price and this warranty does not include coverage of any labor, loss of use of the vehicle, or any other consequential damage or
loss, whether expressed or implied. To file a claim, please contact us and explain the problem. This warranty gives you specific legal rights. You may have
additional rights that vary by state.
We suggest that you order your whole upholstery set at one time so that everything
will match exactly.
Note: the color of your old upholstery may not match due to age
discoloration.
You must transfer your original trim buttons and trim strips.
COLOR SAMPLES –
We'll gladly send 2 or 3 samples for free.
For 1960-64 colors just add the color code below to
SAMEU- (example: SAMEU-HLA)
For 1965-69 colors add the color code below to
SAMU- (example: SAMU-HA)
Chart of all 1960-64 colors – C6181E
6 oz.
Chart of all 1965-69 colors – C6181L
6 oz.
Chart of all 1960-69 colors – C6181C
10 oz.
VINYL UPHOLSTERY COLOR CODES
These colors apply to all reproduced upholstery, arm rests, door panels, and top boots.
Yardage of Vinyl – see page 268.
(
ADD COLOR CODE TO THE END OF THE PART NUMBER.
EXAMPLE: C6194 HB) Please note: MET = Metallic; BR = Bright
ON WEBSITE –
Click on any part # in the
FULL SETS
chart and chose color from the color drop down menu.
1960
1961
1962
1963
-64
1965
-66
1967
1968
-

69
Red HRA
Black HB

Black HB

Black HB

Black HB

Black HB

Black HB
Blue HC
Red HRA

Red HRA

Red HRB

Red HR

Br. Met. Blue

HH

Med. Blue ('68

HHC
Green HJ
White HW
Lt. Met. Blue

HLB

White HW

White HW

Gold HY

Ivory Gold ('68)

HG
Turqoise HK
Met. Blue

HLA

Aqua HQ

Off White (Fawn) '64

HE

LT. Fawn (Off White)

HT
('67 can also use
any 1966 color at
(May also order
1961 colors at no
Met. Green
HG
Yellow (Gold)
HY
Lt. Met. Blue
HLB
Lt. Met. Blue ('65)
HL
Green Gold ('69)
HHG
Fawn HFA
Fawn HF

Aqua HQ

Br. Met. Blue ('66)

HH
Saddle HA
Saddle ('65)

HA
Fawn ('63)
HF
Aqua ('66)
HQ
FULL SETS –
Monzas, Spyders, Corsas
FULL SET –
2 Buckets and rear seat (includes "vinyl" boots to cover lower bucket pivots).
Ordering on web, see below.
(
ADD COLOR CODE AFTER PART NUMBER.

EX: C6181 HC) 1960-69 AII =

30 lbs.
YEAR
COUPE (fold down rear seat)

Convertible

4-Door

(fold down rear seat)
1961
Q
1962
Q
CONVERTIBLE OWNERS – see next page "CT. REAR SEAT CARDBOARD"
Q
A few 1961 & 62 Monzas came with vinyl and cloth. See page 269D for these!

500/700 & FC – See pages 269D–271A
see note top
of page 265
Full Set includes the
2 pieces on either
side of package area
1962 Wagon
with Vinyl
& Buckets
included)
ALL ITEMS
Pgs. 264-288 qualify for
Interior Discount
see Blue pg. MK-2
N
See Installation Items
pages 265A-267
ON WEBSITE –
Click on SAMEU- or
SAMU- and click on color drop down
or chose from listings below.
ON WEBSITE –
Click on any part # in
the
FULL SETS
chart and chose color
from the color drop down menu