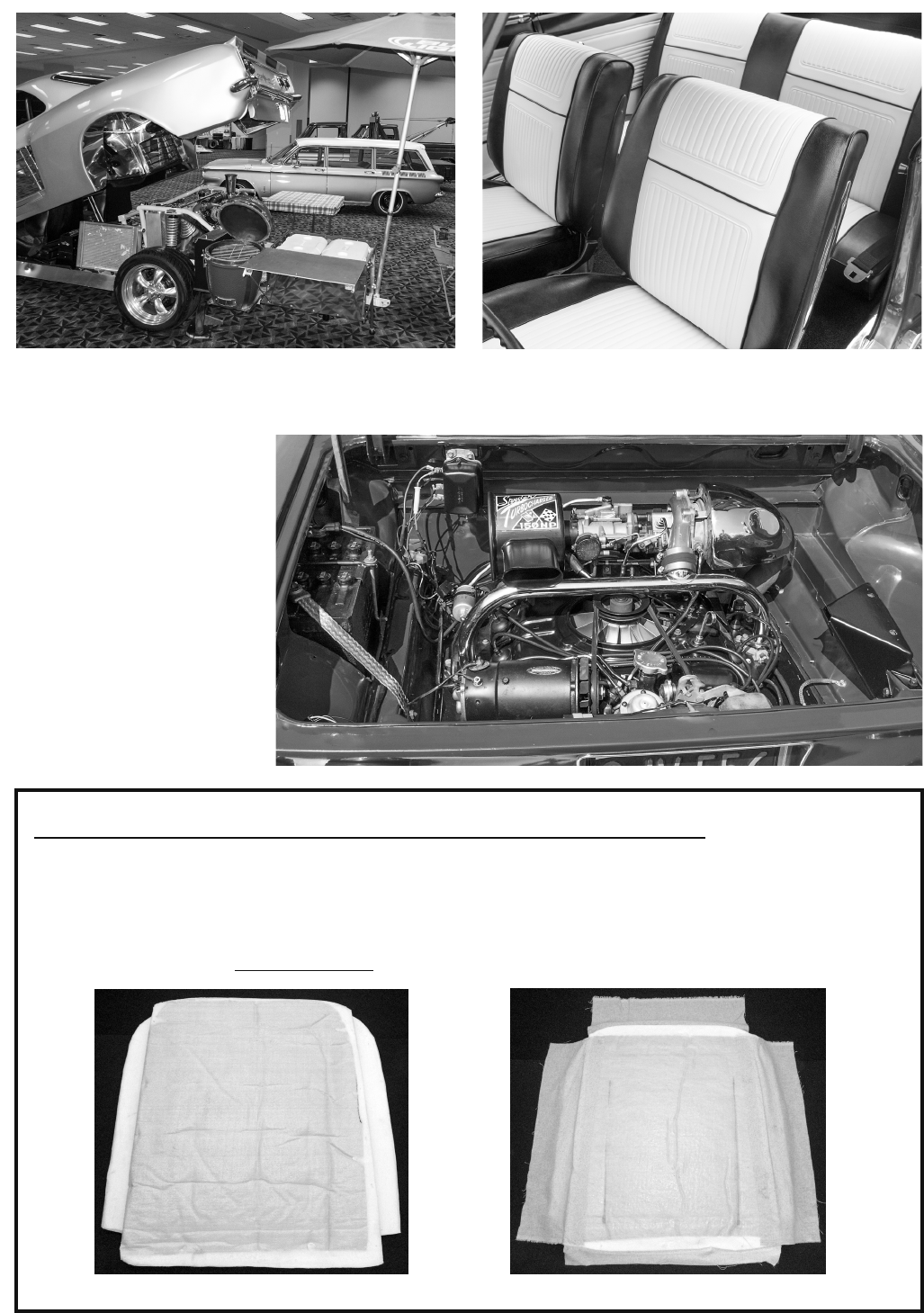 i
WARNING:
Products on this page can expose you to a chemical, which is known to the St

ate of California to cause cancer or reproductive harm. **For more information go to www.P65Warnings.ca.gov**
251
You never know what your see at a Corvair International
convention. The tail of this Corvair lifts up to reveal a BBQ,
table attachment, mixer and other crazy things attached
to the non-Corvair engine.
We can vary your upholstery to your tastes! This was a
stock style 1965 Monza done with black & white vinyl and
black piping between inserts.
This beautiful 1962 turbo was
seen at one of the Corvair
international conventions.
Inexpensive Seat Buns – Really a "Deal"?
There are less expensive seat buns (see Brand X photo below), but do you really want them? Their density is close
and the size is close,
but they do not have the attaching fabric
like Clark's or the originals do. This means you
can place them on your bucket frame but will not be able to correctly attach them so that they stay in place while
you install the upholstery. Getting a perfect bucket seat upholstery installation is hard enough without having a
seat bun that won't stay in place. Both of our top & bottom seat buns (sold as a set for one bucket) have the 4
pieces of attaching fabric. Brand X has none.
Brand X – No fabric on sides
Clark seat bun with fabric on 4 sides