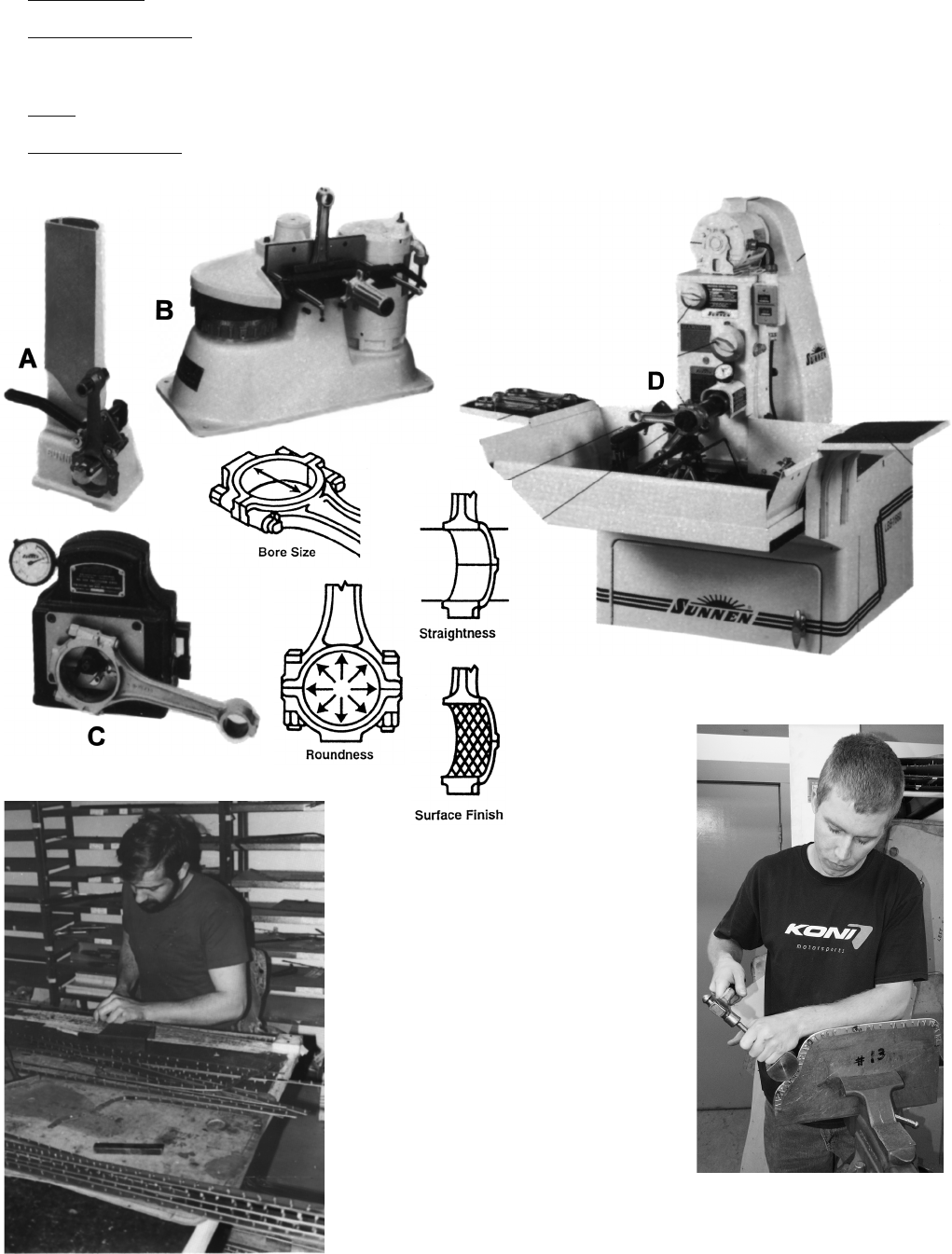 420
CONNECTING ROD EQUIPMENT
Building #3 –

continued
Sunnen equipment with factory training offers the very best reconditioned rods available.
A. ROD ALIGNER –
Each rod is checked for bends, twists or offset.
B. SURFACE GRINDER –
Rod bolts are removed. A slight amount of material is accurately removed from the mating
surface of the rod and rod cap. This makes the inside bearing surface (rod bore) slightly undersized so the honing
machine can hone it to the factory original size.
C. GAGE –
Assures accuracy of rod, wrist pin and piston pin bores to within .0001 ".
D. HONING MACHINE –
This machine hones the undersize rod bore back to original factory size and trueness. We also
use it to correct any undersize wrist pin bores in pistons we install on rods
(some piston wrist pin holes are a little tight
as to who had to do nail
strips today. 2-3 hours
of these and the 'ol briar
patch seems like heaven.
We manufacture our
1960-64 door nail
strips just as close to
original as possible.
This is one of the most
time consuming items
we make but they are
critical for a great looking
& tting door panel, the
door panel price includes
new nail strips but we
suggest you pay to have
us install them.
Todd
hand forms rounded nail
strips when not doing other
jobs & answering Tech ?s.