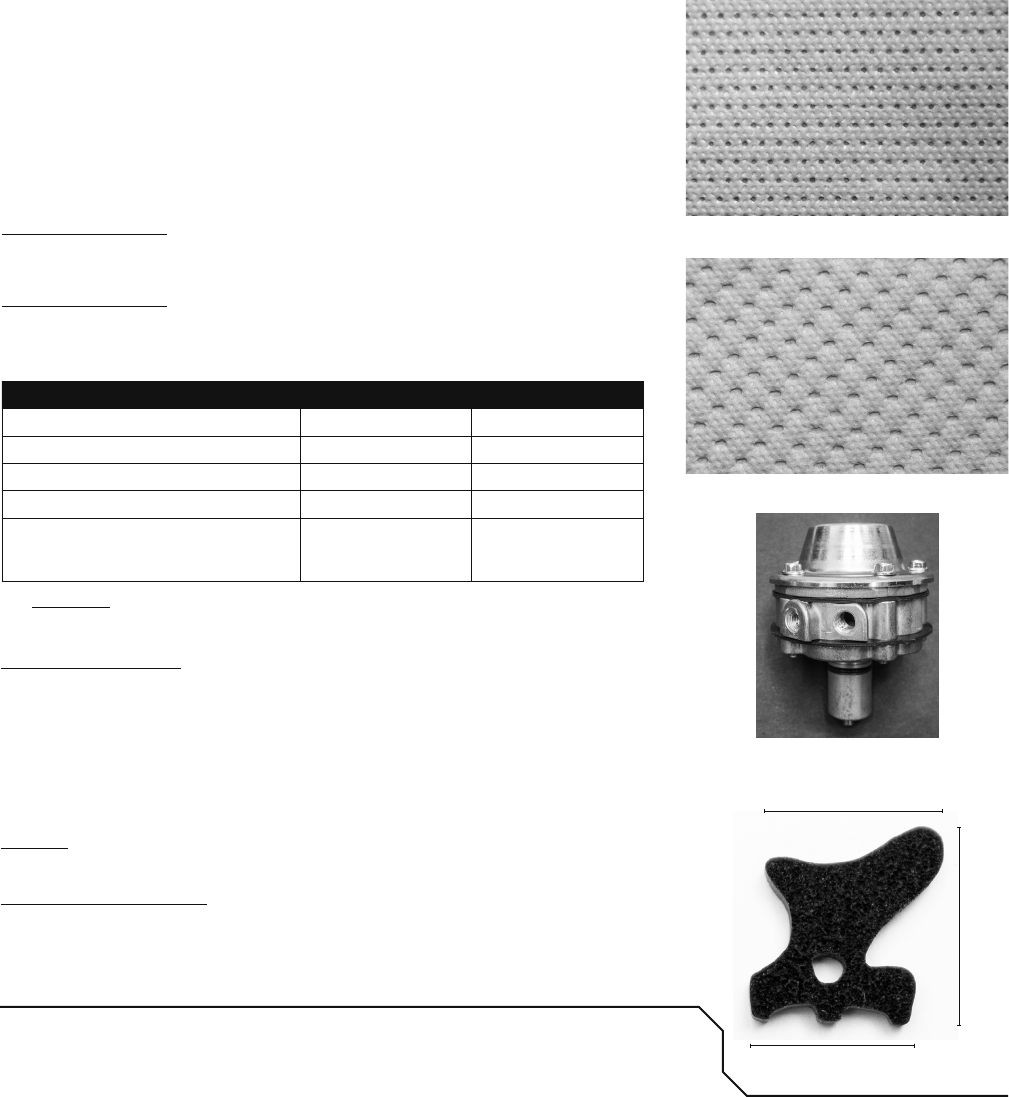 i
WARNING:
Product

s on this page can expose you to a chemical, which is known to the State of California to cause cancer or reproductive harm. **For more information go to w

ww.P65Warnings.ca.gov**
12
CAR COVERS – NEW
NON-WOVEN COVERS – 3 & 5 LAYER – ALL CUSTOM FIT
(Similar to previous Evolution) These multi-layer covers are made from non-woven
polypropylene in various layers to give water resistance, dust resistance, sun/UV resistance
and strength.
Use indoors or out.
3 Layer Covers:
Moderate climate protection, thinner and lighter than the 5-layer.
3 year warranty. Approximately 0.030" thick, very light gray/beige.
5 Layer Covers:
All climate protection, excellent weather resistance while still
removing moisture – greater ding resistance – softest inner layer, approximately 0.045"
thick. 4 year warranty. Very light gray.
NON-WOVEN COVERS
3 LAYERS

5

LAYERS
2-Door
1960-69 Coupes & Conv't
C7774-3

8 lbs.

C7774-5

10 lbs.
4-Door
1960-67 (
exc. Wagons)

C7954-3
8 lbs.
C7954-5

10 lbs.
61-62
Wagon

C9930-3
10 lbs.

C9930-5

12 lbs.
61-65
Corvair 95 & Greenbrier

C9931-3
13 lbs.

C9931-5

15 lbs.
61-64 Loadside/Rampside ("Fast back"
design so rain is more apt to run off)
C9988-3
12

l

bs.
C9988-5
14

lb

s.
3-Layer
C7775G-3
5-Layer
C7775G-5
SOME of the shared features:
1) Reinforced non-scratch grommets
2) Overlapped double-stitched seams –
3) Lightweight, multi-layer fabric
4) Elastic sewn into front & rear hems
5) Use indoor or out
6) Protection against dings
7) Inner layer is very soft
Clark Fuel Pump:
We started with all new tooling and what we felt was the best
original pump design. The diaphragm is reinforced with a finer mesh reinforcement which
remains more flexible but strong. This fall we put nearly 2,000 miles on my rampside and
a stationery engine. We will back the pump with a 2 year guarantee. Fits 60-69 when
used with the 1962-69 pump rod.
Estimated August 2023.

C6600R
Newly Improved Weatherstrips
Trunk:
Midway through 2022, we started offering our softest, most accurate trunk
weatherstrips ever.
C805R
Doors – 60-64 Cars:
For many years, these were undersized and not the correct
shape. We have worked on this and now all our 60-64 CP, 4-door and CT weatherstrips are
softer and full size. Old ones on your car will be compressed but compare to this new cross-
section. These improved weatherstrips are another Clark exclusive. Size may vary slightly.
0.640"
0.580"
0.725"
3 Layer
5 Layer
C6600R
SOME PRICES FROM OUR 1974 CATALOG!!
These were all NOS items from our 2nd year – We were up to around 200 parts.
62-64 turbo muffler: $15.00
65-66 turbo tail pipe: $6.00
64-69 throwout bearing: $7.00
Oil filter: $3.05
Vented points: $2.65
Dist. cap: $2.30
64-69 wire cover with spinner: $27.00
Spyder wheel cover insert: $2.45
1965 Monza cross emblem: $1.45
62-64 cross flags – engine cover: $1.65
Engine wiring harness: $10.00
65-69 dipstick grommet: $0.20
65-69 engine seal – rubber & steel: $6.90
65-69 bumper: $32.50
Bumper guard: $8.20
Major engine gasket set with both heads: $17.20
Thermostat: $4.00
Upper ball joint: $5.25
Lower ball joint: $4.40