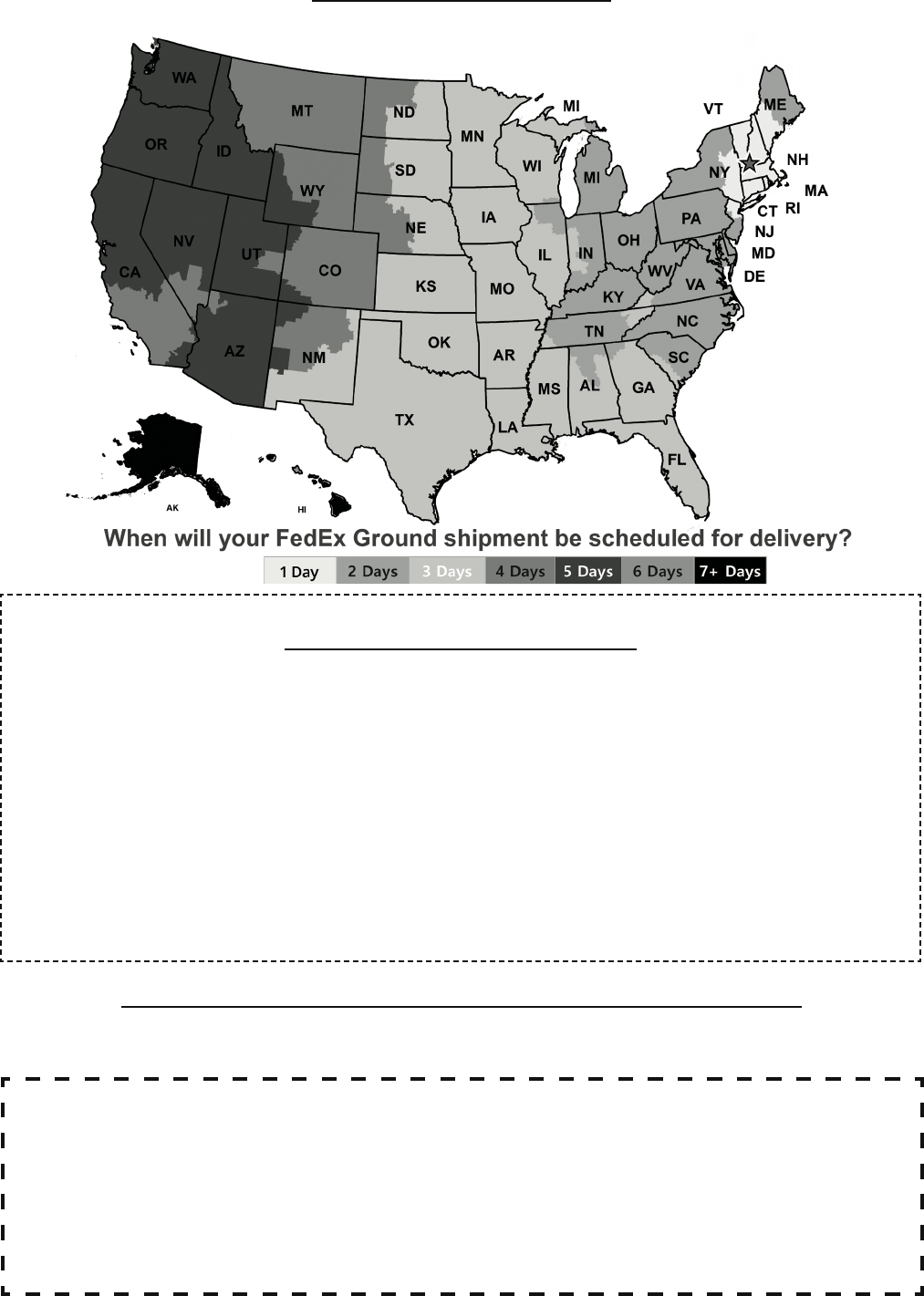 436
FEDEX ZONE MAP
NOTE: For Post Office ground shipping, add 2-4 days to the estimate shipping times.
Reproduced Parts
Every Order Helps!
Clarks has reproduced 1,000's of different parts in the last 46 years.
Ordering From Clarks Helps to Keep Your Corvair Hobby Thriving!
Trim, Rubber, Mechanical, Small, Large, Parts – Parts – Parts !!!
Ordering From Clarks Means You're Part of the Reproduction Process
Fuzzies, Hood Insulation, Bushings, Sheet Metal, Decals, Clips, Cables, Exhaust, Seals, Gaskets, Interiors & More.
Support the Company That Will Keep the Parts Coming
Clark's Corvair Parts
®
Thank you! Your help makes it all possible.
SHIPPING ESTIMATES?
Exact costs cannot be determined until the order is packed. We only charge you the actual amount the shipper
charges. There are no additional fees. Due to dimensional charges, it is impossible to accurately estimate the
shipping charges. The estimates you see online are based on the actual weight of the parts. If your package is
dimensional, it could be charged as a few pounds more or in the case of a very large package, two times or more
than the actual weight. Our order takers cannot give you a shipping estimate when you call in an order.
We will
pack your order to be the most cost effective while getting your parts to you safely.
ADDITIONAL DOMESTIC SHIPPING NOTES
If any package in a shipment is designated as Additional Handling or Large Package Surcharge, none of the
packages in
the shipment are eligible for a shipping refund if the package is not delivered on time.