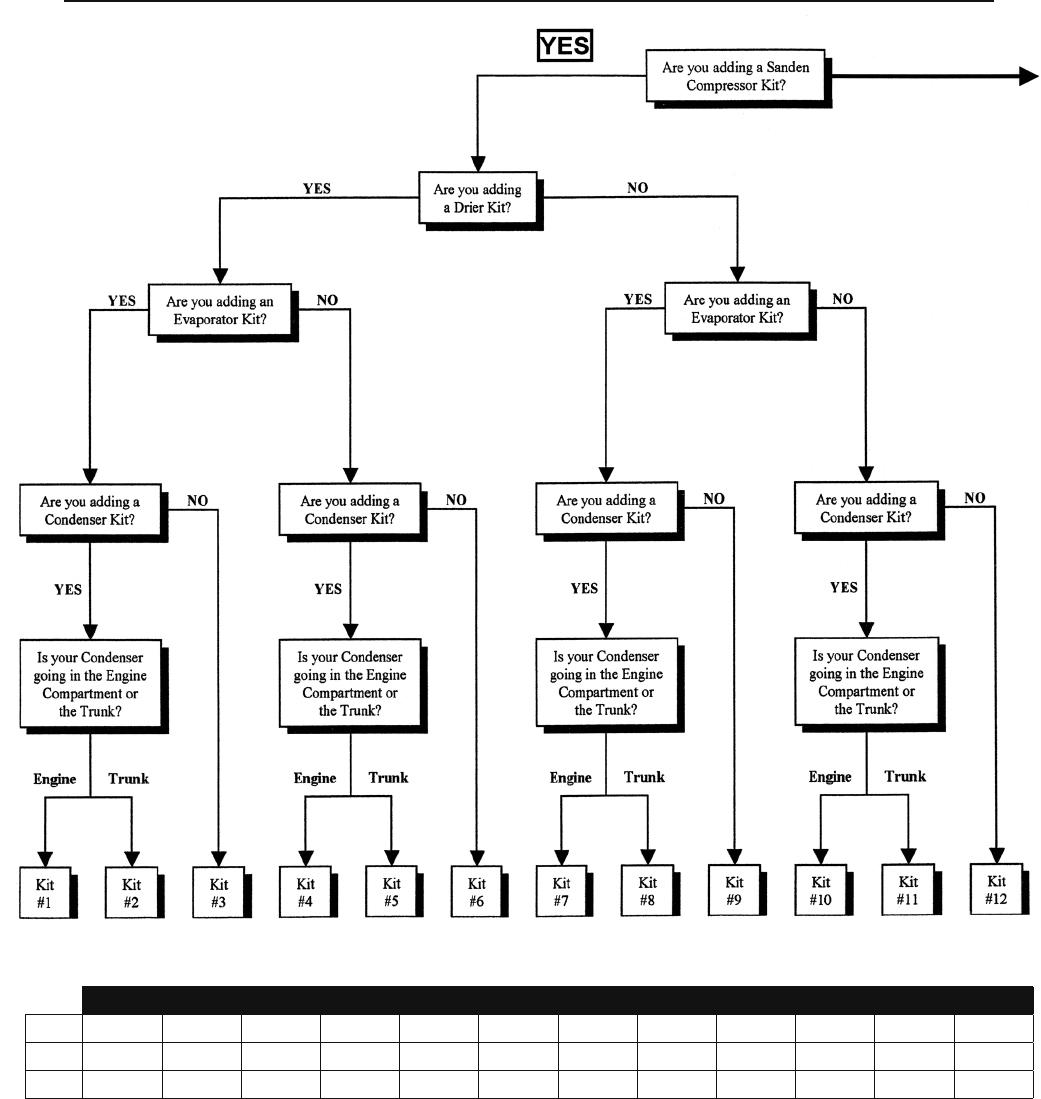 i
WARNING:
Products on this page can expose you to a chemical, which is known to the St

ate of California to cause cancer or reproductive harm. **For more information go to www.P65Warnings.ca.gov**
322
Hose Kits –
See Flowchart & table for correct part number.
Want to update your hoses? We have kits for any application that include all of the barrier hoses you need in the correct
size, length, and with the correct ttings already crimped on. They are ready to install on any combination of stock and
Clark's aftermarket A/C systems for 61-69 cars. Let us build your hose kit for less money and time. Determine which
components are stock and which items you are replacing with our parts. To nd the kit you need, follow the Component
Flowchart from top to bottom and locate the part number in the table below for the kit number in the owchart.
YOU MUST READ THE TOP OF NEXT PAGE!!
Component Flowchart To Determine Hose & Fitting Kit
Kit #1
Kit #2
Kit #3
Kit #4
Kit #5
Kit #6
Kit #7
Kit #8
Kit #9
Kit #10

Kit #11
Kit #12
61-64
C11963

C11964

C11965

C11966

C11967

C11968

C11969

C11965

C11970

C11971

C11967

C11972
1965
C11911

C11883

C11912

C11913

C11886

C11914

C11915

C11889

C11916

C11917

C11892

C11918
66-69
C11882

C11883

C11884

C11885

C11886

C11887

C11888

C11889

C11890

C11891

C11892

C11893